Battle Pass is an irregular special event that provides you with bonus rewards for completing various tasks. As you are ready to begin your Battle Pass event journey, it's important to go over all the important information to help you succeed.
Battle Pass Mechanics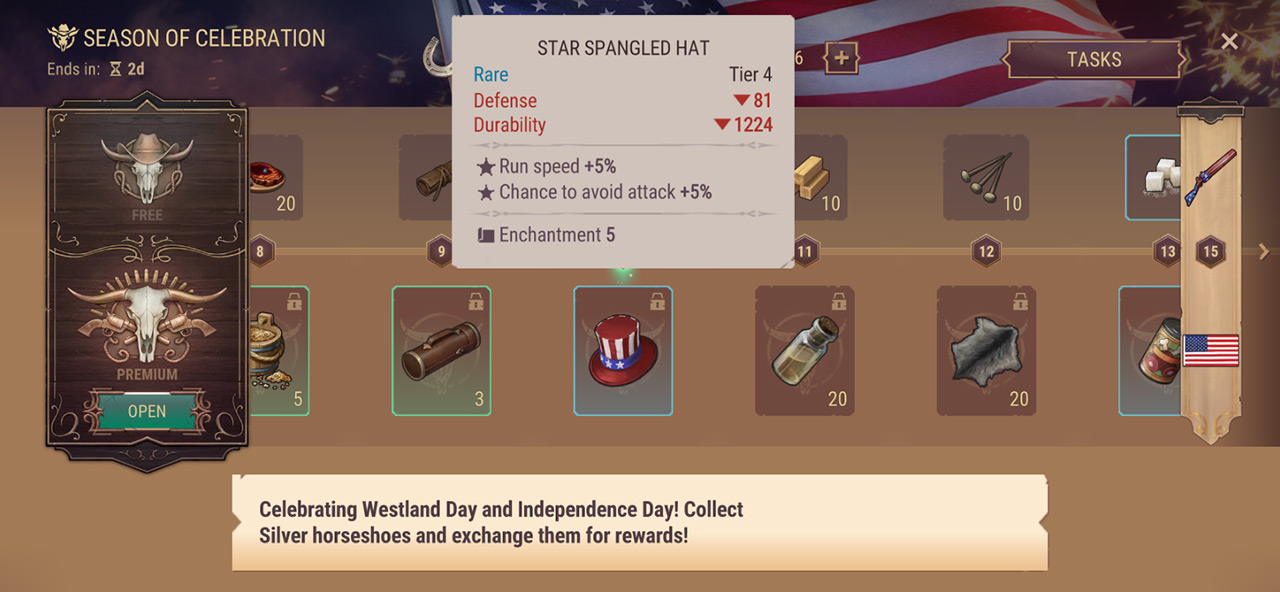 Earn Silver Horseshoes by completing Battle Pass tasks.
Tasks include daily and long-term objectives, with the latter offering more Silver Horseshoes.
Fill the reward scale with Silver Horseshoes to claim valuable items.
Get additional rewards with the Premium Pass. You can buy it at any moment and claim all premium awards available at your current stage.
Choose tasks and skip them for Silver, but the cost increases each time.
New daily tasks appear every 24 hours (after completing previous ones). Long-term tasks are completed simultaneously during the event.
Complete tasks before the event ends. 2 days before the event's conclusion, no new tasks will appear, allowing a final push for rewards.
Task difficulty is adjusted based on your character's level, ensuring a comfortable experience.
Completed Seasons

⚠️ Please note!
You have to reach level 25+ to take part in the Battle Pass events.