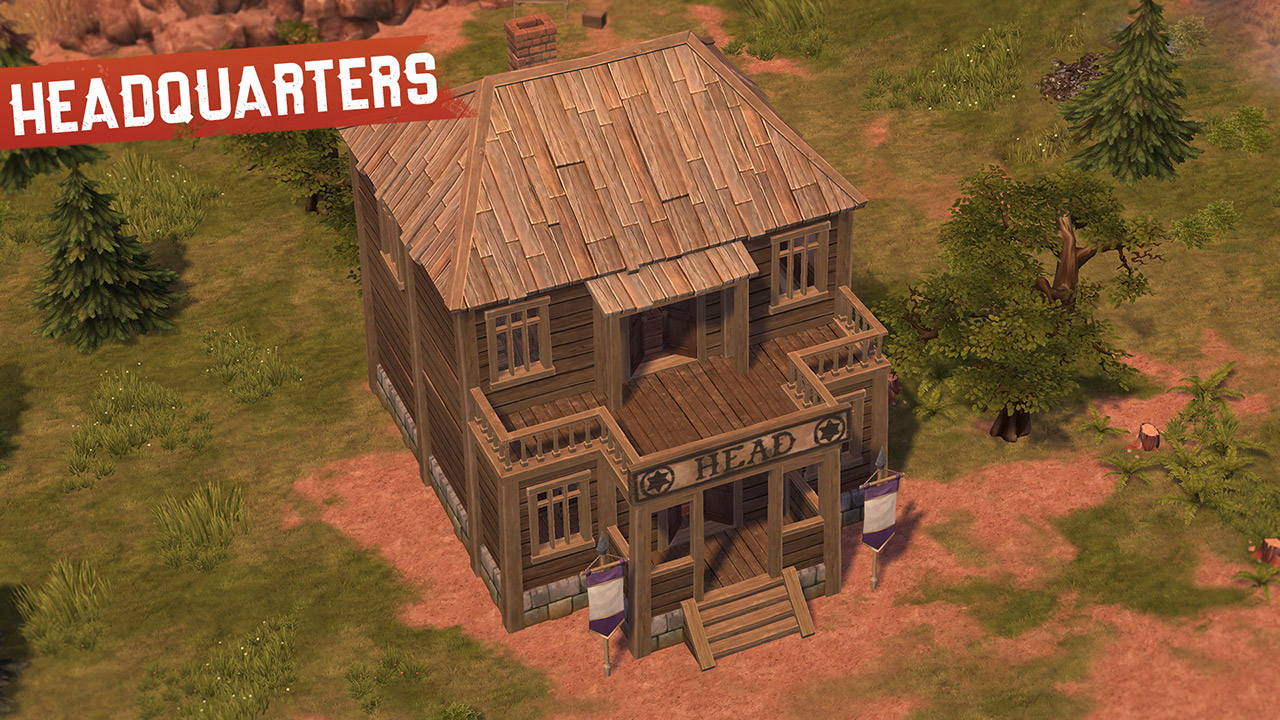 Everything starts with something. And your future mining town begins right here — in the Headquarters. It was built in its place not without a reason, so there is no way to move it. You can upgrade it anytime you want to, though. You and your buddies will be gathering here to make important decisions. Count Gold Nuggets. And all the remaining important stuff. And now back to the Gold Nuggets...
All those precious Gold Nuggets can be found in the Safe standing almost in the center of the HQ. Each member will have their own cell inside it. Don't forget to check it out and claim your bounty once in a while!
HQ building bonus
The state of Headquarters directly affects the maximum number of Alliance members.
The higher the Headquarters' level, the more members can join your Alliance.
Headquarters' Projects
Hall

A place to gather up and discuss your successes. Such conversations are an endless source of knowledge. In other words, Hall provides you and your buddies with a constant boost to experience you gain in your journeys. The higher the level of the Hall, the more effective the bonus. Who said there is no benefit in sharing stories?

Safe

This is the place where all Alliance Gold Nuggets from the Mine are stored. Each member of the Alliance has their own cell in this Safe. The space inside the Safe is limited and you need to take your share out once in a while. By leveling up the Safe, you will increase the individual cells' maximum capacity.

Safe on your base is necessary to take part in the Gold Rush. Сomplete the Safe project together with your buddies!

At the same time, it is the most wanted target for the opponents during a raid. So make sure to protect your Alliance Safe nicely!