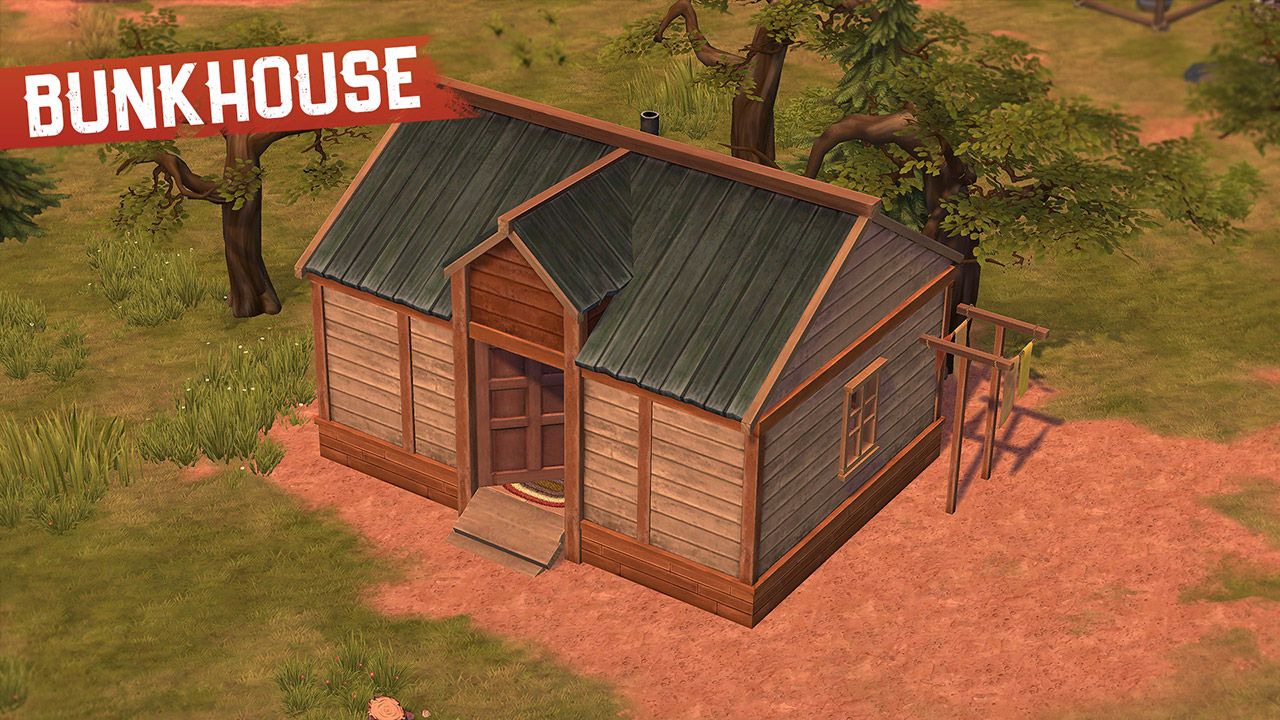 Worked all day long and there is no strength left in your body to go to the Ranch? Go rest a bit in the Bunkhouse! Unlike other buildings on the Alliance base, you can build up to 3 Bunkhouses on the location. The Leader can build them at any place on the Alliance base.
Bunkhouse Building bonus
At the current moment, Bunkhouses do not provide any bonuses to the Alliance members. But their Projects do!
Bunkhouse Projects
| | |
| --- | --- |
| Rest area | It increases the number of possible Alliance members. The higher the level, the more members can be accepted. Don't forget that you can build up to 3 Bunkhouses, with a Bunk room inside each of them! |
| Bunk room | It allows you to recover a certain amount of Energy. The number of uses per day is determined by the Project's level. But make sure you have enough Coffee in stock if you want to use this bonus! |