Howdy, partners!
Today's patch is dedicated to the celebration of Westland's anniversary. It's been 4 years now since our adventures in the Wild West began. It's a pleasure to keep this journey alongside you!
Thank you a lot for all your feedback, ideas, and daily inspiration to keep making Westland Survival better and more exciting with each new update. We have some new areas in work for you to check out in the next version, so stay tuned for that!
And now, let's start celebrating!
Grab your gift!

Time to have some fun!
Claim your gift from the Ranch Mailbox, dress up, and make some noise!
Let's see what you will get:
Festive Pinwheel

— The pinwheel spins, and the mood brightens!

Anniversary Shotgun

— A festive weapon that's great both for shooting and showing off!

Star Spangled Hat

— May not be the best for hunting, but will definitely work for celebrating!

10 Anniversary candies

— Nothing gives more Energy than a sweet reminder of a festive day.

100 Silver Coins

— Use these to spoil yourself on Westland Day!
What is a Ranch Mailbox, you ask?
'Cody Express' is now taking care of all the mail in Westland!
Learn more about this organization in the next section!
Ranch Mailbox

A lad named Speedy Cody opened up a new business — he organized the first Postal Service in Westland! That's why his workers installed that pretty shiny Mailbox at your Ranch. You can move it if you want to, by the way.
Upon the initiative of 'Cody Express', Westland mail is now following the new regulations:
Starting with the opening of Cody's business,

all in-game rewards will now be delivered to the Mailbox at your Ranch.

Items that will be delivered to the Mailbox will be stored in the Mailbox for 30 days.

All

purchase orders from the game Shop will be delivered to the 'Orders' tab in the game Shop.
Cody says there might be some parcels addressed to you left in the old post warehouse. He took care of them for you:
Items from the old Mailbox tab have been delivered into the Ranch Mailbox.

'Cody Express' can not guarantee these items' security for longer than 90 days. Make sure to put them into your storages and chests as soon as possible!

New items

to be delivered to the Mailbox will have a 30-day security guarantee. Keep an eye on that and don't keep the mail in the Mailbox for too long!
'Cody Express' — neither Wendigo nor bandits can keep us from the duty!
Bye-bye, Broken

That old Broken Cart stood in the way of building the Ranch of your dreams? You can finally get rid of it, fellows!
Take your items out of this old wreck and it will crumble to dust. Once and for all. No more limitations to building the Ranch the way you want it to be!
Got some ideas on what to change in your Ranch layout now? Go for it!
Big Iron

Miners say that something's changed about the Iron Mine. Recently, they've been able to dig more ore there, and the news about this spread like wildfire!
The number of Iron in the Iron Mine has been increased.
Thank you for the feedback about this location, cowboys!
Ready your pickaxes and hurry to the Iron Mine!
Happy Westland Day!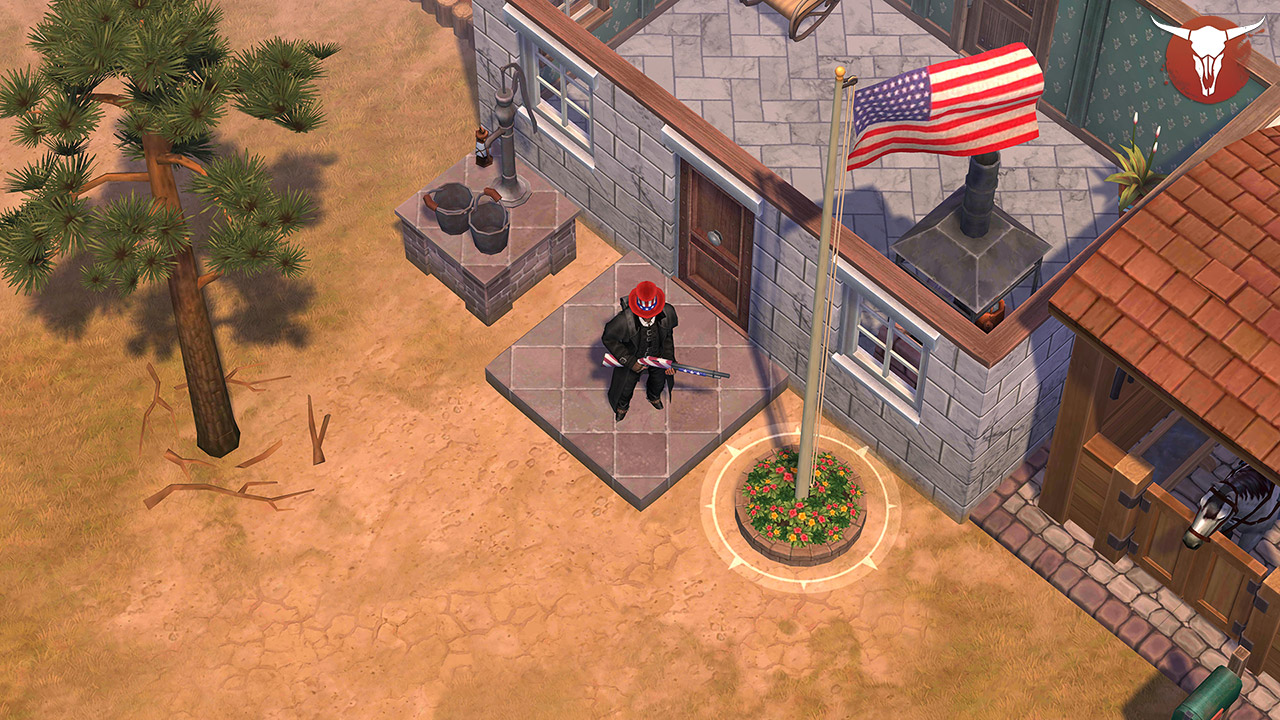 The Wild West is a place where you can choose who you want to be. The freedom to express yourself and do what you feel is right is something you can truly cherish.
During the Westland Day celebrations you can get a couple of additional festive items to remember this special day by:
Raise the flag!

— A gorgeous flag waving at your place is something you can be truly proud of. A special tune playing while you are raising it will always boost one's mood!

Patriot's Backpack

—

This backpack won't let you remain unnoticed! Let everyone know how you feel about the history of Westland.

Nothing can wash off the bright colors of this backpack's fabric, and it is also pretty specious!
Thank you all for playing Westland Survival. You are the source of our inspiration and motivation to make the game even better. Keep on with the active feedback, cowboys!
Stay tuned for the next update — there is a lot for you to see and uncover in the upcoming locations of Marshlands!