You will first encounter this Desk at the Naturalists' Camp. It allows you to track learned baits and explore the variety of Westland's fauna! Upon completing several stages of the Paws in troubles questline, Vernon and Joy will tell you how to make a Naturalist Desk at your Ranch!
Browse through the pages of the Encyclopedia to see what animals you can lure. What baits do they react to? What are their primary skills? All that info is available at the Naturalist Desk!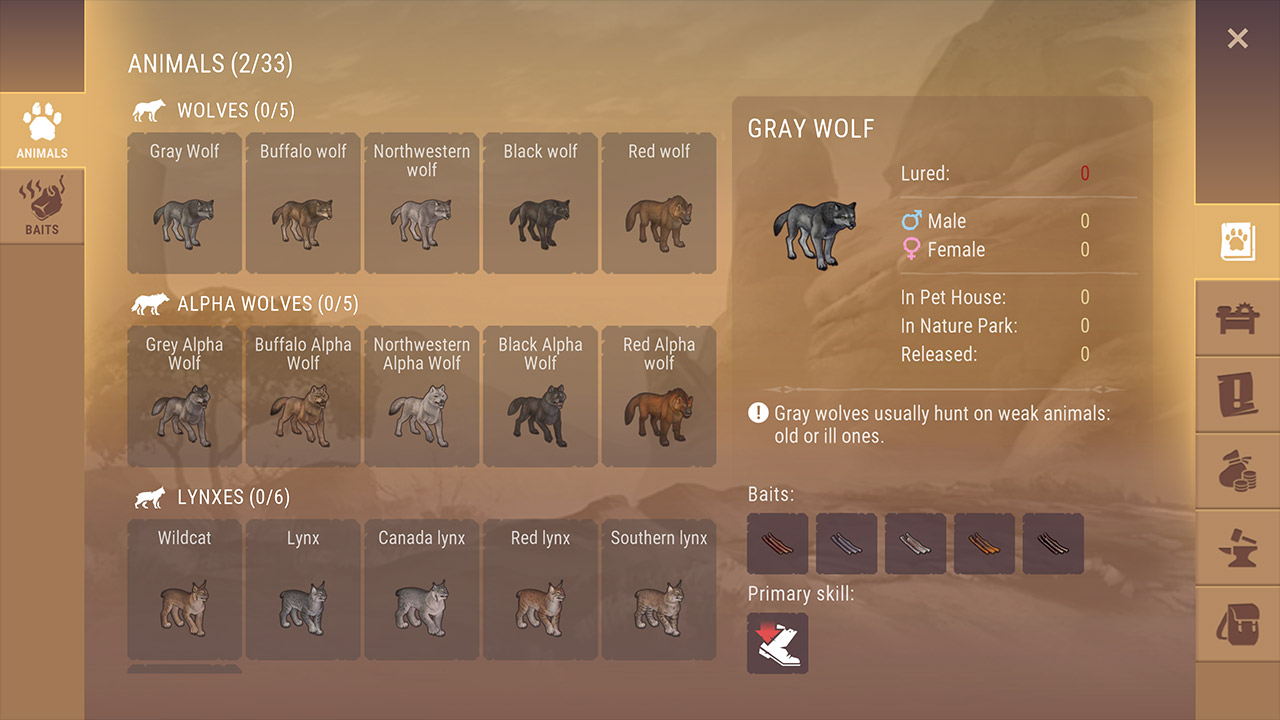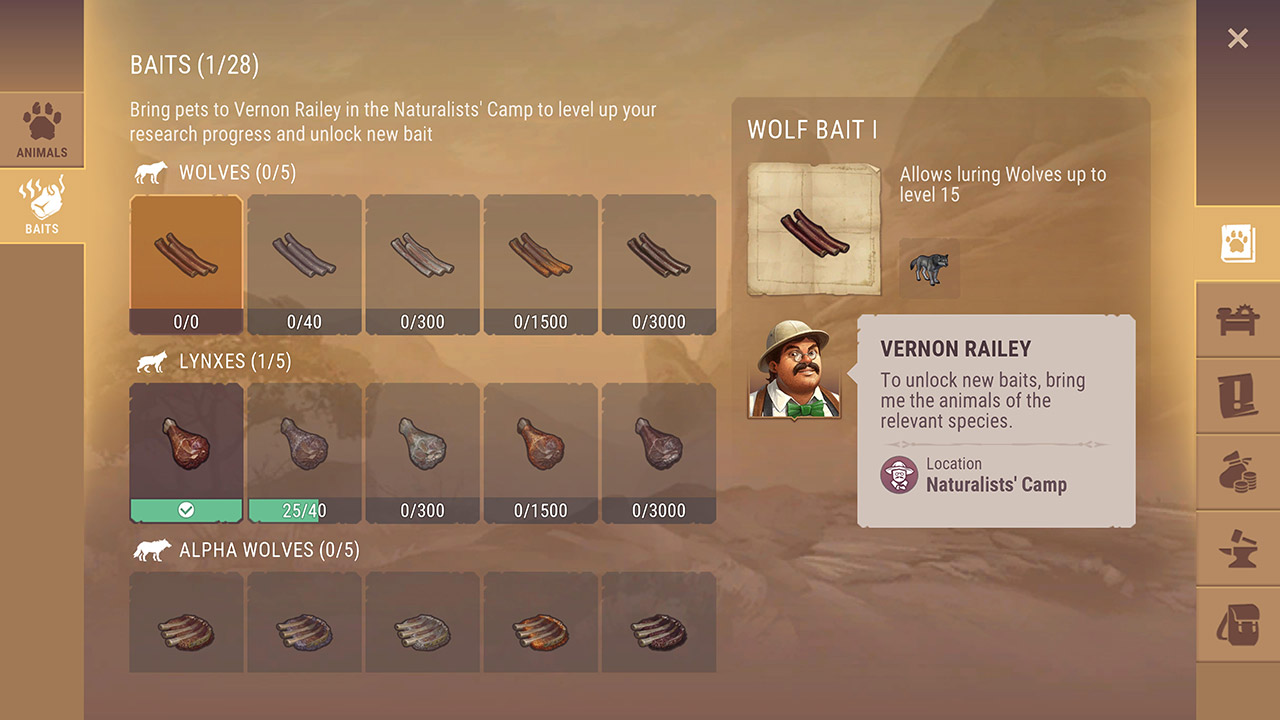 🐺
Naturalist tip:
Long tap on the animal's skill to learn what it is all about
!