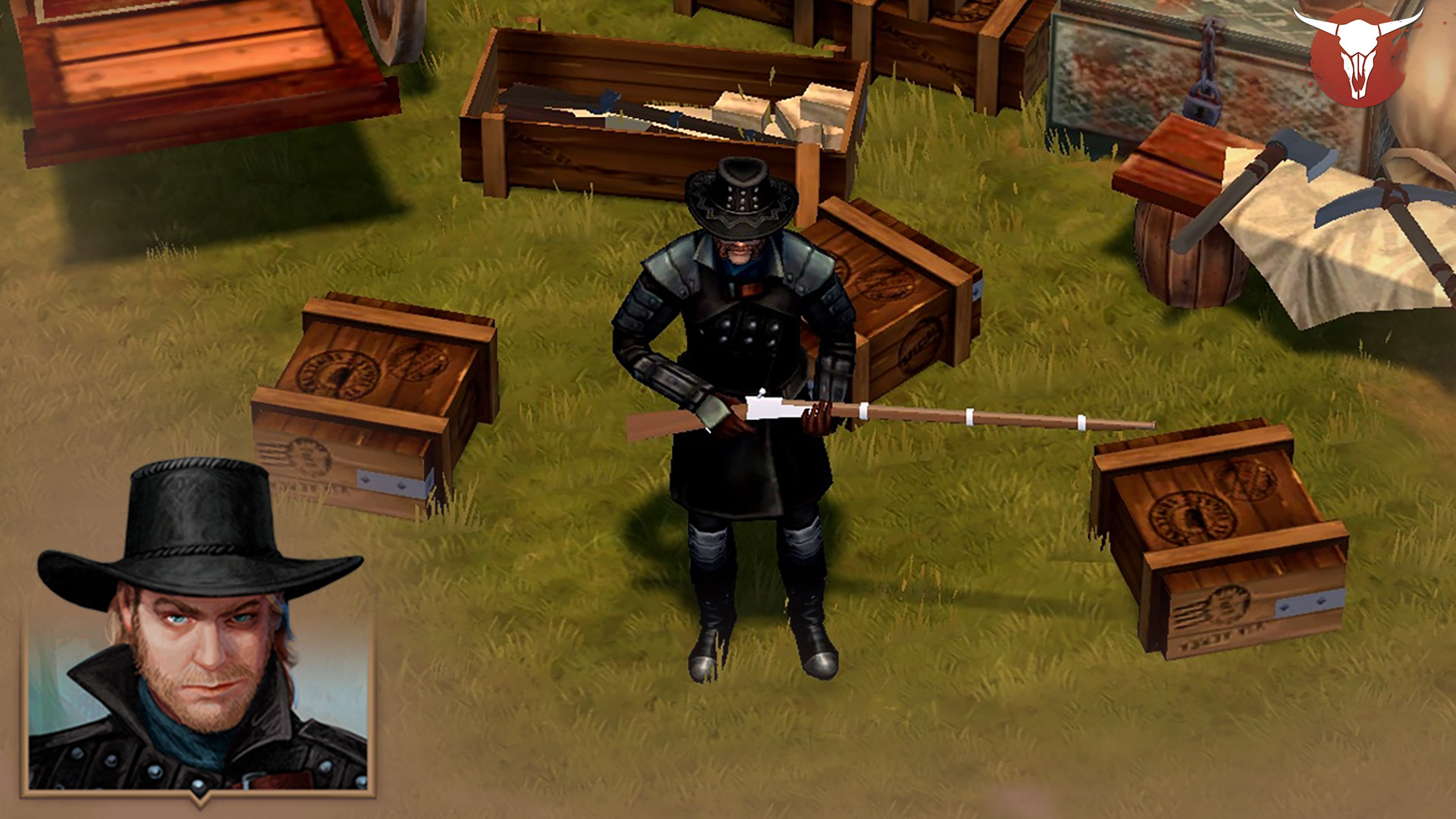 Sometimes you may find different "useless" garbage like kerosene lamps, broken watches, or some metal scrap in your adventures. Don't rush to throw it away. The Smuggler will exchange them for copper parts.
You can find rare tier 4 and 5 items in his store. Want to buy some stuff and meet the Smuggler? Just build a Dovecote at your ranch and wait for a message from this mysterious fellow.
The Smuggler arrives once a day for a very limited period of time. He arrives with his friend Adam McCoy, a rarities trader. Don't hesitate to check his assortment as well. After a successful exchange, you can spend some time looting pine logs, stones, and iron ore at his place!
Basic goods:
Sometimes you can also find:

Copper parts
Bronze parts
Iron parts
Glycerol
Alcohol

Wheel Lock pistol
Pepperbox
Native American musket
Beretta
Duel pistol
Remington
Springfield .58
Folding shotgun
TNT
Light bandage
Bandage
Fur hat
Fur coat
Fur pants
Fur boots
Leather hat
Leather jacket

Jeans
Leather boots
Gunpowder
Glycerol (extra stock)
Alcohol (extra stock)
Bronze axe
Iron axe
Bronze pickaxe
Jute cloth
Cotton cloth
Iron pickaxe
Chromite ore
Fine hide
Ash log
Granite
Linen cloth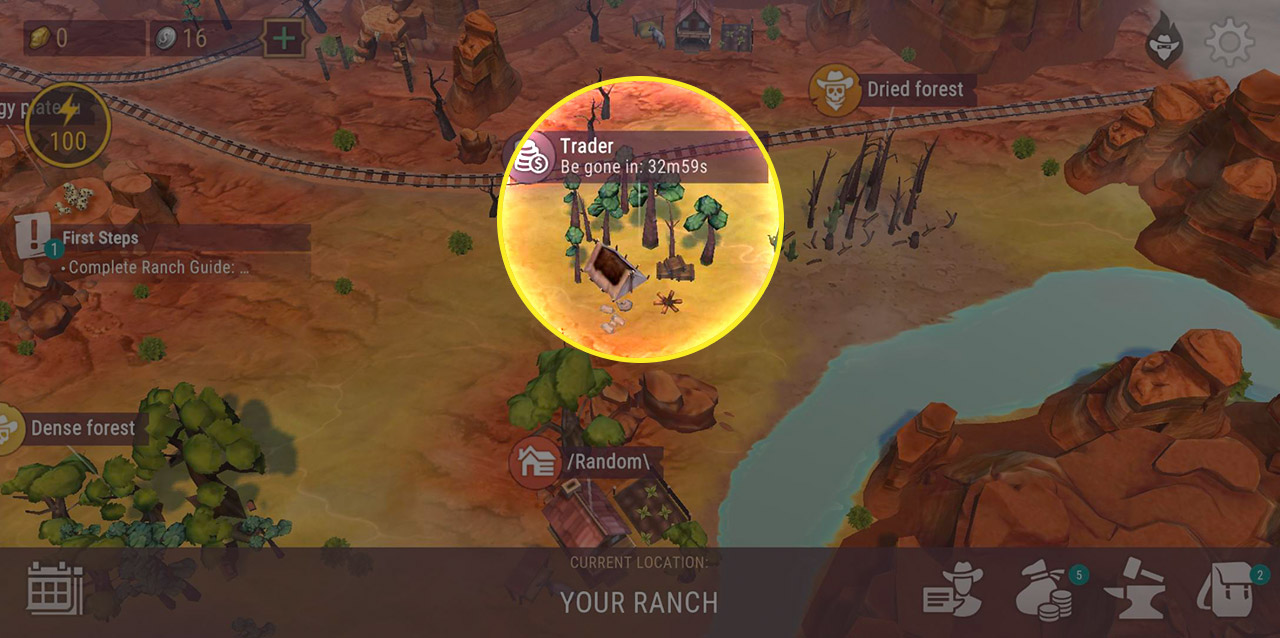 How to find Adam Mal Baynolds
To find him, build a Dovecote at your ranch and wait for a message from Mal Baynolds and his friend Adam McCoy.