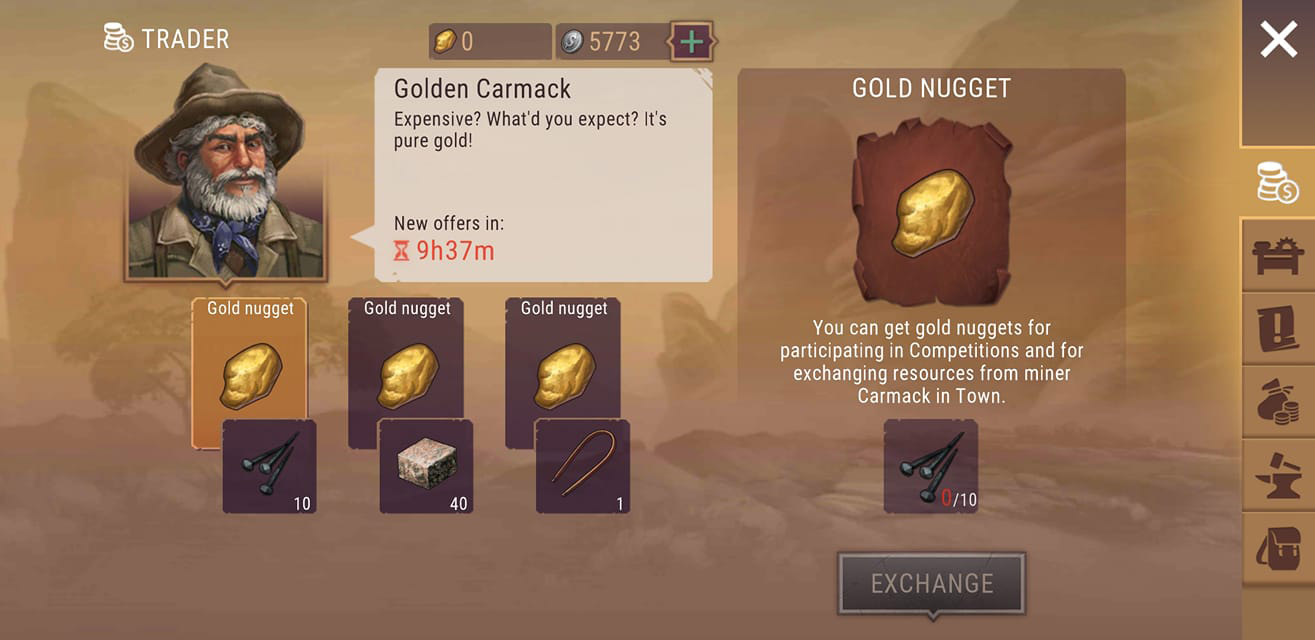 Carmack is the miner who has found a gold vein among the endless forests in the West. Trading with him is one of the ways to get gold nuggets.
You can find Carmack in the Town to exchange gold nuggets for goods and resources that will be useful in his goldfield! He stands among other traders nearby the railroad (see map below).
You can get up to 3 gold nuggets per day. To do so you have to exchange items or resources that Carmack wants today.
Every next day at 00:00 (UTC+0) Carmack changes his desires and requests other items to exchange.
Resources that Carmack requests depend on the player's level.