Field camp of famous naturalists, Vernon and Joy Railey. This is where they do research. Vernon keeps records of samples and Joy takes care of the animals. This is the place for you to learn more about the fauna of Westland and get some goodies for your pets!
⚠️ Please note:
To gain access to the area, you need to start the Paws in troubles questline. To do so, reach level 30 and speak to Sheriff Shultz at your Ranch.

Vernon Railey — Bring pets to Vernon in order to learn more about different baits! Pets sent to the Nature Park can not be returned to the Pet House any time later.
Joy Railey — Got no room to store a new pet at? Speak to Joy! She'll gladly take care of your pet for a while, giving you time to get more space or experiment with getting another pet.
Henry the Stumble — This guy will settle in the camp once you deal with the poachers (you need to complete the Paws in troubles questline). He's got lots of pet goods for sale!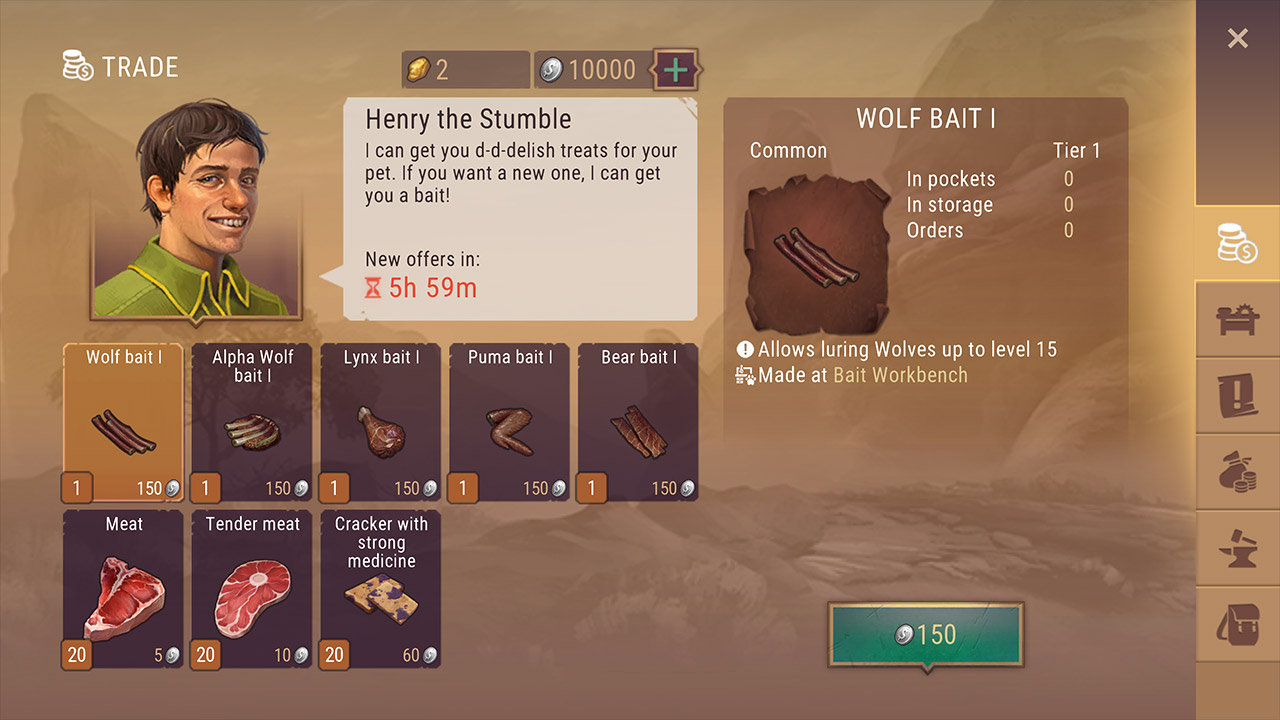 Tier I baits — Ready to lure your first pets? Henry's got you covered. Tier 1 Lynx, Puma, Wolf, Alpha Wolf, and even Bear baits are waiting for you at his shop!
Crackers — These will help your pet recover from wounds on the go. Better always carry some with ya!
Pet Bowls — You'll need these to complete building a Pet House for your loyal friend. These are not that easy to come by, so only a few are up for sale!