The wagon is transport that allows you to move lots of items or a Safe to your Ranch. But please note, your horse will lose more energy when you travel with the Wagon.
How to build the Wagon?
Enter the building mode at your Ranch.

Switch to the Projects tab.

Choose a Wagon and place it at any suitable place.

Complete the whole collection to start using the dovecote.

You should upgrade your Wagon to carry more items.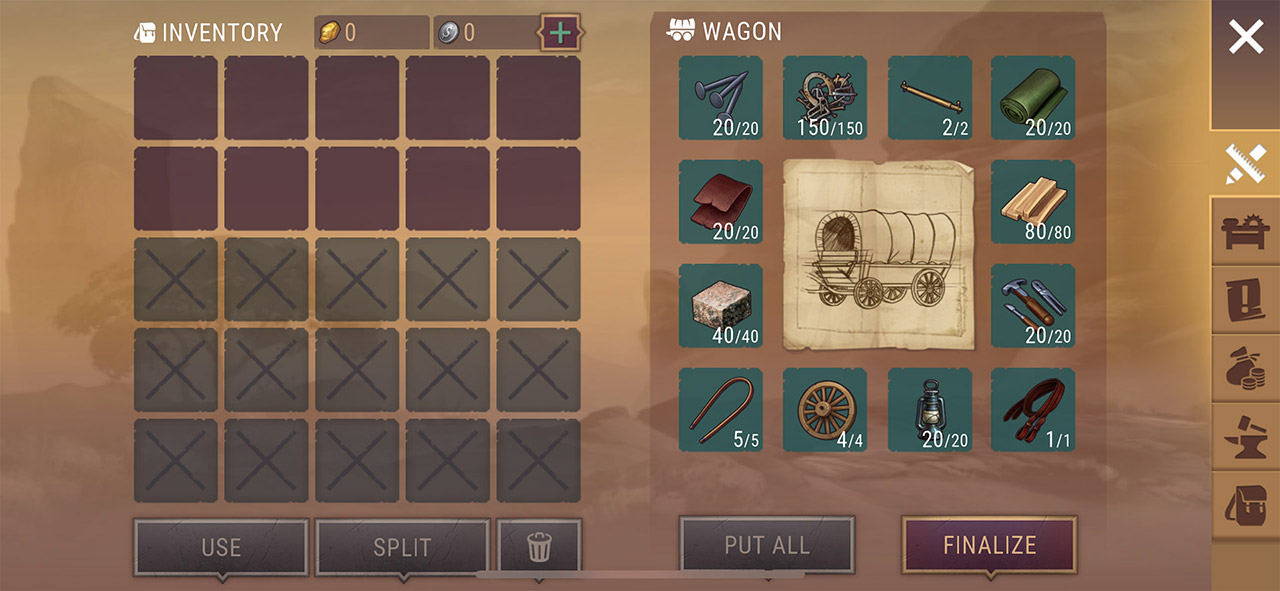 Tip
To complete construction, you need to either drag and drop the necessary items from your inventory to the Wagon, or double-click on the resource you want to transfer to the building.
Good ways of picking up the Wagon items
Old lamps can be found in various locations inside chests or on dead bodies.
Ash boards, Steal tools, and Linen fabric rolls can be crafted using corresponding benches at the Ranch.
All specific items except Reins can be found at specific locations described below.
Neighborhood ranches — don't forget to grab a few good axes and dynamite.

Shootout Spot Event — look for horse dead bodies.

Bandit Stash — appear after the bandit's raid if you found a map.

Silverton — look for Loren Bernar.
To get Reins you should complete a quest of the Stableman Norris.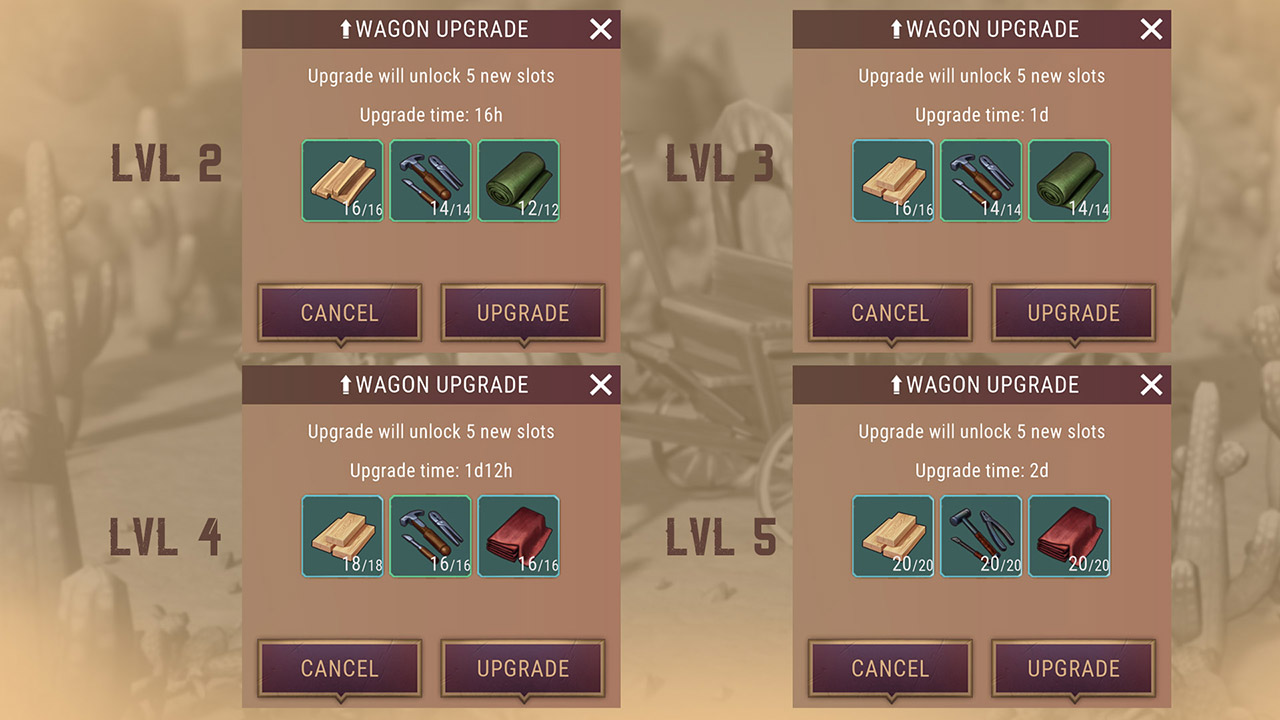 How the Wagon works
You may decide on your own whether to travel using the Wagon or not. You can leave it on any location if you don't want to use it at the moment or if you don't have enough refined sugar to feed your horse and continue traveling with the Wagon.

You can always come back to the locations with the Wagon and continue your journey using it again.

Location with the Wagon won't reset when you leave it.